5007 Summerville Road Phenix City, AL 36867


1910 E. Samford Avenue
Auburn, AL 36830

Our radiologist will review the ABUS Screening images along with your mammogram and will report his findings to your physician. If the exam is stat the results will be called to your physician immediately after the exam. Routine exams will be reported to your physician within 24 hours.
Q. What are the risks of an ultrasound?
A. Ultrasounds are considered to be one of the safest imaging exams available. Ultrasound uses no radiation. There is no injection or contrast for your exam.
Q. Why would I receive an ultrasound after a mammogram?
A. Women with dense breast tissue will often undergo additional screening with our 3-D Automated Breast Ultrasound which has been shown to find up to 37% or more cancers than mammography alone. Diagnostic ultrasound may also be indicated for further clarification of a finding on mammogram or for women feeling a new lump.
Q. How do I know if my breasts are dense?
A: Breast density is determined by the radiologist who reads your mammogram and classifies the density into one of four categories. Your doctor will tell you if you have dense breasts based on your mammogram's classification on the density scale.

3D Automated Breast Ultrasound (ABUS) is used to provide a clearer image of your breast tissue. Unlike mammography, which uses radiation, ABUS Screening uses sound waves to create 3D pictures of the breast tissue. The ABUS system is FDA approved for breast cancer screening when used in combination with mammography in women who have dense breast tissue and no prior interventions. ABUS breast cancer screening is specifically developed to help doctors find cancers hidden in dense breast tissue, which may be missed by mammography. If your breasts are dense (over 40% of women have dense breast tissue) and the results of your mammogram are normal, you could benefit from ABUS Screening and your doctor may recommend that you have ABUS Screening to supplement your mammogram.

All breasts are not the same. Some are fatty, some are dense and some are a mix. Breasts with a large proportion of fibrous and glandular tissue on a mammogram are classified as "dense." Regardless of size or shape, dense breasts have a substantially higher risk of developing breast cancer than women whose breasts are classified on a mammogram as "fatty." A woman's breast density can change throughout life due to age, hormone levels and menopause. Dense breasts make it more difficult for doctors to spot cancer on mammograms. Breast density is one of the strongest predictors of the limitations of mammography screening to detect cancer.
Every 3 minutes a woman in the United States is diagnosed with breast cancer. Early detection is key. Women with extremely dense breast tissue have a 4 to 6 times greater risk of developing breast cancer than women who do not have dense breast tissue. If you have dense breast tissue, the addition of ABUS Screening to your screening mammogram can increase the detection of cancers that are small and node negative. If you have been identified as having dense breast tissue, getting ABUS Screening along with your screening mammogram will help provide a clearer, more accurate evaluation of your breast tissue. While mammography remains the gold standard for early detection, finding cancers in women with dense breast tissue can be limited with mammography alone.

From the moment you lie down on the exam table, you'll realize that receiving ABUS Screening is completely unlike a mammogram experience. A layer of lotion is applied to your breast, and then a sheer membrane covering the transducer is firmly positioned on your breast. The painless scanning process lasts less than 60 seconds. The screening takes less than 15 minutes providing your doctor with state-of-the-art 3D ultrasound images regardless of your breast density.

Ultrasound uses no radiation. There is no injection or contrast for your exam. There is no preparation needed for your exam. If you have any questions please call us!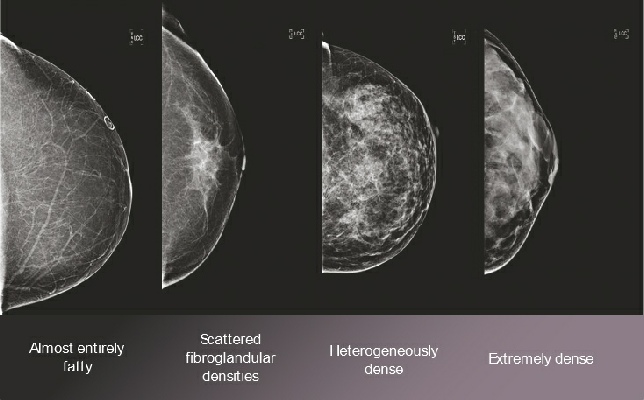 ABOUT
APPOINTMENTS
CAREERS